Virtual One-on-One Dog Training & Behavior Consultations
Virtual Dog Training Sessions Are Perfect For:
Dogs who get nervous, reactive, or aggressive in group classes or around new people
People with busy schedules
Families with new puppies or newly-adopted dogs — get started on the right paw!
In-depth professional support for complex behavior issues
Reaching your training goals with personalized training plans
Private, customized dog behavior support from the comfort of your own home.
Strengthen your bond. Address specific behaviors. Enrich your dog's life.
Virtual sessions make dog training and behavior easy and accessible.
Get one-on-one help from Cathy Madson, a certified professional dog trainer and behavior consultant. Virtual sessions are held via Zoom.
As a Family Dog Mediator (FDM), Cathy specializes in complex behavior issues such as aggression, resource guarding, leash reactivity, and anxiety. She can also help with puppy training, basic and intermediate training skills, pre-adoption consultations, and more.
Looking for specific help with your dog's resource guarding? Check out our Resource Guarding Foundations Course which includes two virtual sessions with Cathy.
View full details
Virtual One-on-One Dog Training & Behavior Consultations
Find the Right Virtual Dog Training Session for You
Availability:
Virtual sessions are typically available within 1–2 weeks.
If you have an urgent case, you can email Cathy at  training@pupstandingacademy.com to check her calendar. We can't make any guarantees of sooner availability.

Meet Certified Dog Trainer and Behavior Consultant Cathy Madson
MA, FDM, CBCC-KA, CPDT-KA, FFCP
As the lead dog trainer and canine behavior consultant for Pupstanding Academy, Cathy strives to help humans and their pets build a strong relationship based on trust and clear communication through force-free dog training methods.
She offers support for dog owners through virtual workshops, one-on-one virtual coaching, and in-person dog training and behavior consultations in the Seattle, Washington area. She teaches group dog training classes at Seattle Humane in Bellevue, Washington.
With over 15 years of experience working with dogs in shelters, dog daycares, grooming salons, group classes, and private dog training, she has had the opportunity to work with hundreds of dogs and on a wide variety of behavioral challenges. She believes that preventive and proactive training is key to helping dogs live a happy, well-adjusted life with their family. Beyond companion dog training, her specialties include dog aggression, resource guarding, leash reactivity, and canine separation anxiety.
She has appeared on a variety of local media, such as Q13, King5, Evening, and New Day NW, and frequently interviewed for print magazines and online content as a dog behavior expert.
Cathy is certified through the Certification Council of Professional Dog Trainers, earning both the CPDT-KA and CBCC-KA designations. Cathy is a Family Dog Mediator (FDM), Fear Free Certified Certified Professional (FFCP), a member of the Association of Professional Dog Trainers, the Pet Professional Guild, and Dog Writer's Association of America.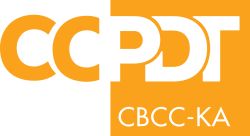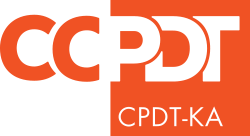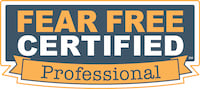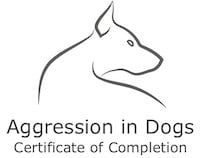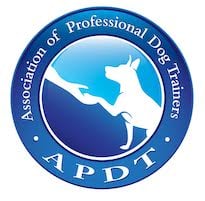 She shares her life with her partner, stepson, and two Cardigan Welsh Corgis, Sookie Bean and Fozzie Bear. Cathy loves to geek out at dog behavior and training conferences, and when she's not working, you can usually find her paddle boarding, reading, or knitting.
Frequently Asked Questions
What session length is right for me?
For dogs who exhibit resource guarding, you'll get the most out of our Resource Guarding Foundations Course.
20-minute sessions are a perfect option if you have specific questions about one or two dog training skills or problem behaviors. These shorter sessions are a good choice for follow-up "check in" sessions. These mini-sessions include your session recording so you can go back and review if needed. (20-minute sessions do NOT include any ongoing email or text support).
45-minute sessions are a nice balance between a short mini-session and a full hour session. Choose this length if you have questions about multiple training issues or behaviors, or want live feedback on your training exercises. These sessions include one week of ongoing text/email support.
60-minute sessions allow Cathy to provide you with more in-depth coaching and discussion. If your dog has behavioral issues or you have questions about a variety of training cues or behaviors, choose a 60-minute coaching session. These sessions include two weeks of ongoing text/email support.
Want ongoing access to trainer support? Or is your dog struggling with separation anxiety, leash reactivity, or other behavior issues that require long-term management and treatment? The multi-session package is your best choice! You get four live virtual one-on-one sessions (60-minutes each) and 4 weeks of ongoing email and text support.
How do I schedule my appointment?
Upon purchasing a training session, you'll be able to immediately schedule your session with Cathy by clicking the link included in your purchase receipt.
Sessions are held via Zoom. You will receive a unique zoom meeting link via email.
Can I purchase more than one training session?
Absolutely! If you find yourself in need of coaching more than once, simply purchase an individual session again or save money by purchasing the multi-session package.
If you're unsure how many to purchase, Cathy will help you determine how many sessions you might need and how often during your initial session.
Do you offer in-person private dog training?
Yes! Cathy offers in-person private dog training sessions for the North Seattle area. Learn more about scheduling an in-person session and her service area here.
What dog training methods do we use?
Training should be fun for both you and your dog! Our training methods are force-free and focus on positive reinforcement — this will help you build a strong and trusting relationship with your dog. You'll learn how to read canine body language and better communicate with your dog so they actually listen to you.
Positive training doesn't mean permissive — you'll learn how to use effective consequences that don't rely on using force, pain, fear, or intimidation.
Positive training isn't just about food treats — although they are a powerful tool. You'll learn how to figure out what your dog finds rewarding besides food, and how to use this to get behavior you want!
Does my dog have to participate in the session?
Not necessarily! Your coaching session might be focused on answering your specific questions about potty training, separation anxiety, or helping you plan out your home setup for training success. These types of coaching sessions do not require that your dog be actively participating the entire time — they can hang out on their comfy dog bed while we chat.
For basic obedience training, or if you're dealing with an issue that would be helped with certain training skills, I'll ask you to call your dog over to join us to practice. This way I can provide you with real-time feedback so you can feel confident in your dog training skills.
Can more than one person participate in the coaching session?
Absolutely! The more members of your household involved in your dog's training the better! However, one-on-one coaching sessions are limited to household members or pre-approved caregivers only (e.g. dog walker or pet sitter).
Can I get a refund if I'm unhappy with my purchase?
Virtual private dog training sessions are non-refundable.
If you cannot attend your scheduled private training session, please let us know no later than 24 hours prior to your scheduled session. If we do not receive a reschedule request at least 24 hours before your session, it will be considered a no-show. Rescheduling requests are limited to once per student per session purchased.