50 Cat Books (Health & Safety) 50% off and FREE SHIPPING
Trusted education to help your clients raise healthy, safe cats
Loved by pet owners since 2016! 
Quickly make your clients aware of everything you wish you could tell them in the exam room, if only you had the time and they had the attention span! Send them home with a tool that will truly help them be the most educated client and best pet owner they can be and help bond them to you and your practice in the process.
Easily and reliably educate and raise your client's awareness of a range of important conditions, hazards, and other topics including:
The dangers of lilies, rodenticides, acetaminophen, and a host of other toxins
How dental floss, balloon ribbons, and other common linear objects can hurt their cat
Steps to easily pet-proof their home
Tips to help them ensure an inviting and safe litter box set-up in their home
Awareness to help them prevent, or at least more quickly recognize, UO, ATE, DKA, and more
The importance of routine wellness visits, screening lab tests, and regular parasite prevention

 

(Even for indoor-only cats!)
Written by respected pet safety expert and veterinarian Dr. Jason Nicholas, 101 Essential Tips are insights he's gathered over years of veterinary practice and from talking with other veterinarians and cat lovers.
MSRP: $11.95  Veterinarians receive a 50% discount ($5.98 per book)
Need a different quantity? Please contact us.
View full details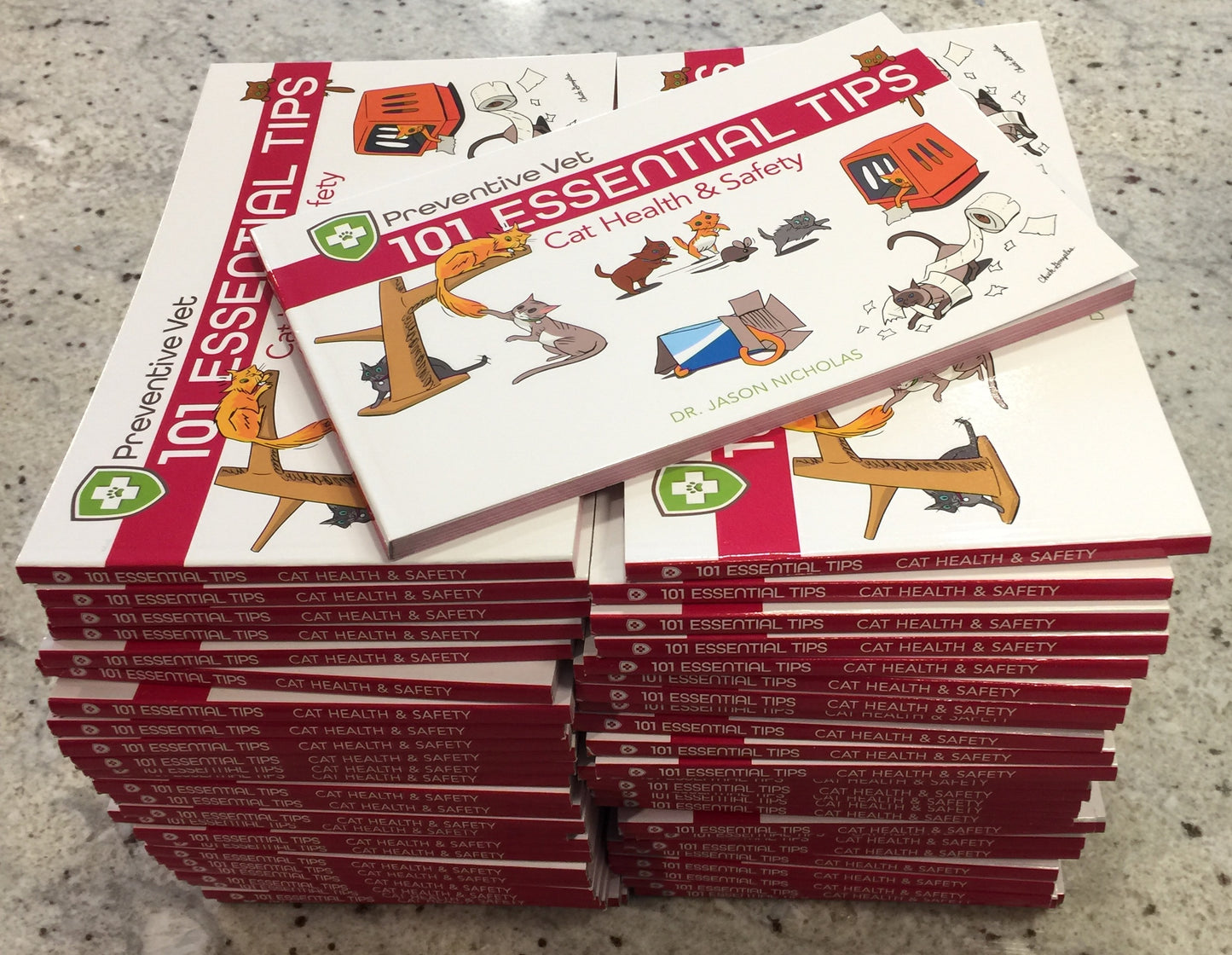 50 Cat Books (Health & Safety) 50% off and FREE SHIPPING