101 Essential Tips – Dog Health & Safety
Essential information to keep your dog healthy and safe.
101 Essential Tips gives you valuable advice that will help you be the best dog owner you can be, regardless of your level of experience with raising and caring for dogs. Learn how to avoid digestive upset, traumas, and a variety of other common medical conditions and emergencies. A must read for all dog owners, even if you've had dogs your whole life!
 Each book includes a special online access code that unlocks book extras and more helpful resources about all 101 tips.
 "I've had my dog for four years now, but I wish I would have had this book when I first brought my puppy home! It is filled with so many helpful tips and useful information for dog owners. I showed it to my husband (he's grown up with dogs all his life) and even he learned a few things from the book."  Nancy R. — Dog Owner
Written by respected pet safety expert and veterinarian, Dr. Jason Nicholas, "101 Essential Tips" will spare your dog from avoidable pain and suffering and your bank account (and heart) from a substantial and unexpected hit.
Product Details
Paperback: 94 Pages
Language: English
Dimensions: 8.25 x 5.375 inches
Weight: 6.2 ounces
Printed in North America
View full details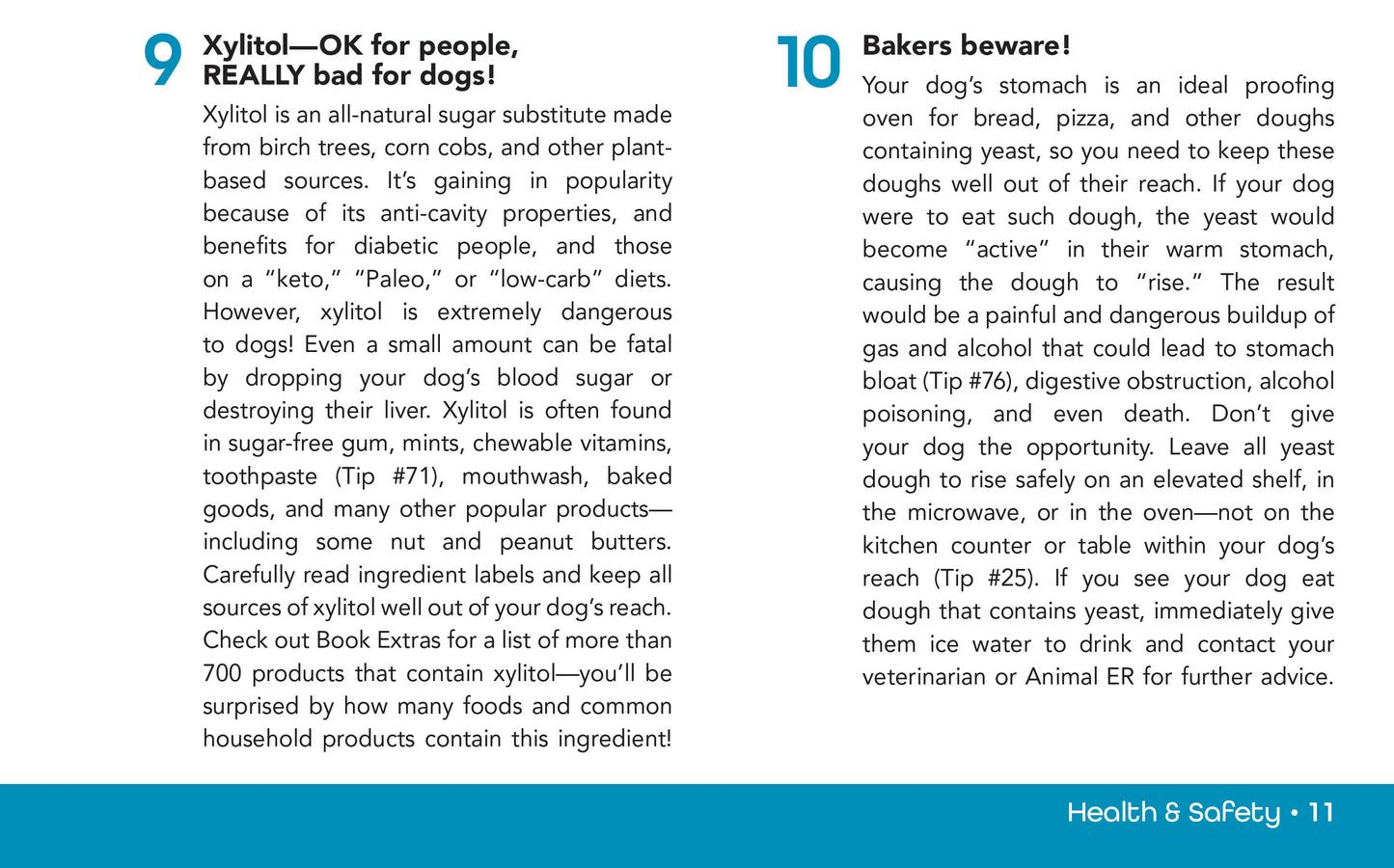 101 Essential Tips – Dog Health & Safety