101 Essential Tips Digital Book – Dog Health & Safety
Easy to read and understand
Includes life-saving awareness from the experts
Includes additional resources and helpful videos
Appropriate for children and adults
When you know better, you do better.

Dog Better
101 Essential Tips: Health and Safety: Essential information to keep your dog healthy and safe.
You can't prevent what you aren't aware of - and when it comes to pets, there's a whole lot you need to have on your radar. Learn how to avoid digestive upset, set up your dog's safe space, prevent tragedy, and recognize signs of common med­ical conditions and emergencies.
A must-read for all dog owners, even if you've had dogs your whole life!
"I've had my dog for four years now, but I wish I would have had this book when I first brought my puppy home! It is filled with so many helpful tips and useful information for dog owners. I showed it to my husband (he's grown up with dogs all his life) and even he learned a few things from the book."  Nancy R. — Dog Owner
This trusted web-book can be accessed anytime. They are packed with extra resources, like how-to videos and more. It's a digital resource that you can always turn to for help.
Written by respected pet safety expert and veterinarian, Dr. Jason Nicholas, "101 Essential Tips" will spare your dog from avoidable pain and suffering and your bank account (and heart) from a substantial and unexpected hit.
View full details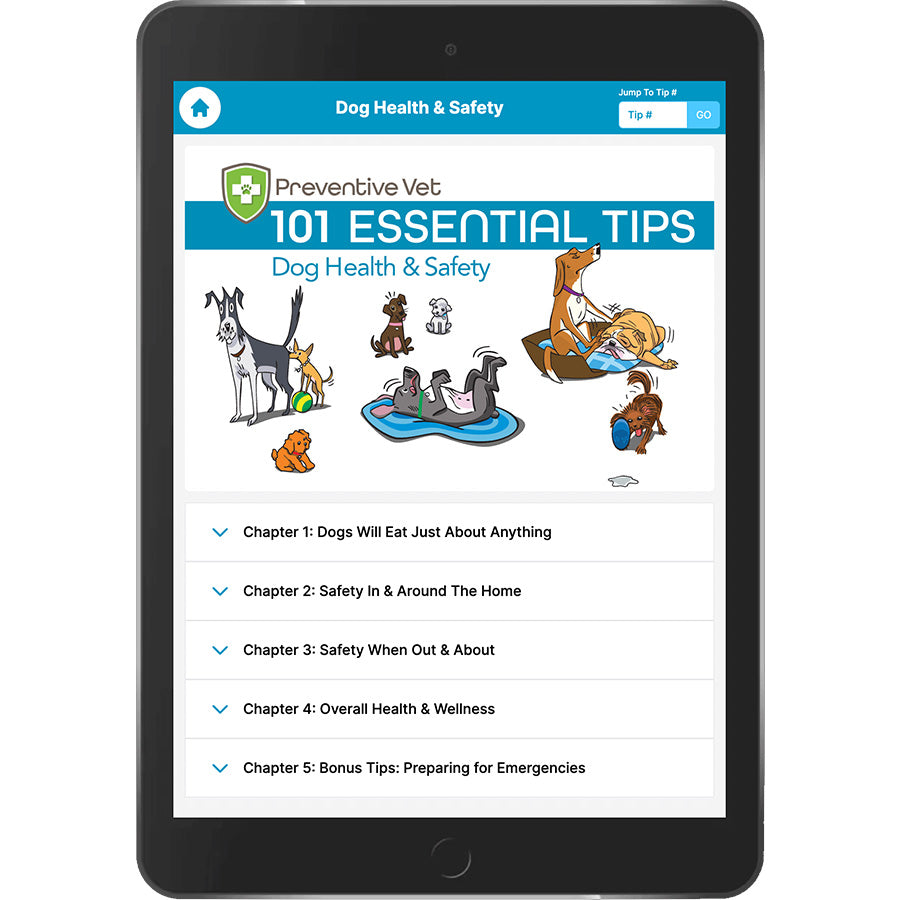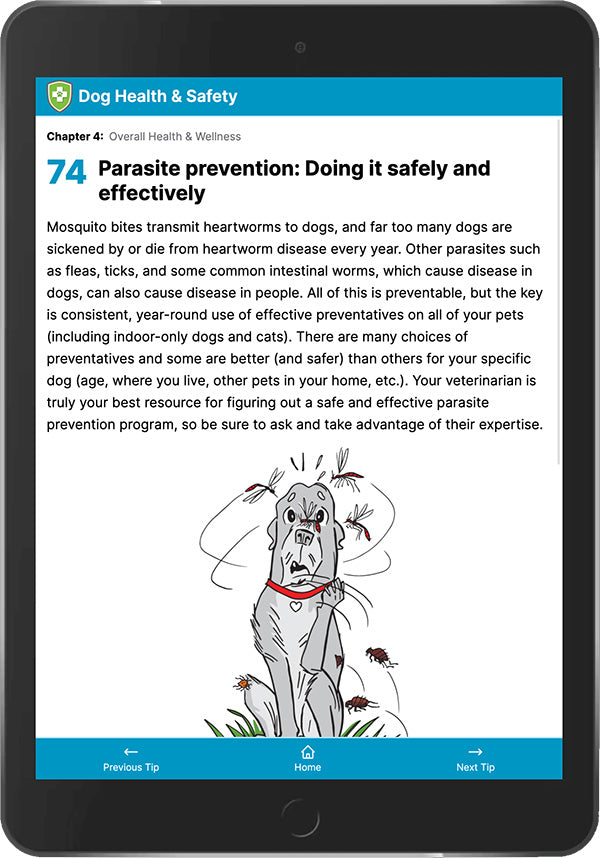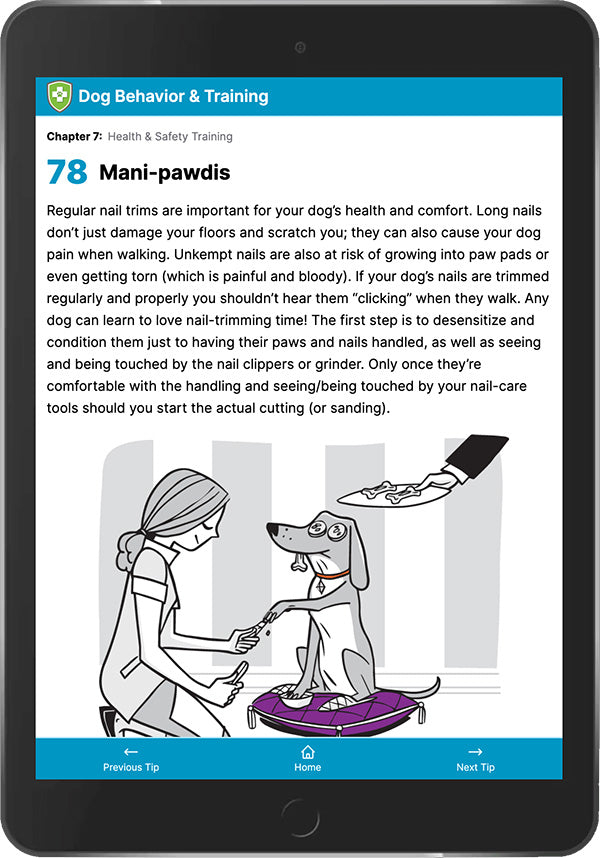 101 Essential Tips Digital Book – Dog Health & Safety