The Best Fetch Toy For Dogs
This toy is ideal for outdoor and/or indoor use 
Great for dogs of all sizes
Exercises dogs both physically and mentally
Far safer for play than actual sticks
Made of a special non-toxic material
This is a fetch toy – not a chew toy. This is not meant to be an unsupervised chew toy, but it'll stand up to a bit of "post retrieval" chewing. Dogs love it! 
Introducing a Preventive Vet exclusive: Dogs love sticks… but sticks don't always love dogs! So we've searched high and low for a fun and safe alternative to help you exercise your dog and avoid common stick-related injuries in the process. What we love about this "stick" is that it's the first dog fetch toy to actually look like a stick, but not injure dogs like a stick. And equally as important for us is that it's also non-toxic! This toy is free of BPA, phthalates, lead, melamine, cadmium, and a host of other chemicals you do not want in your dog's mouth. We also love the fact that it floats, has an erratic bounce, won't splinter, is flexible enough not to break your dog's teeth, and is easy to throw and clean.
This toy is: 

Ideal for outdoor and/or indoor use
Great for dogs of all sizes
Exercises dogs both physically and mentally
Far safer for play than actual sticks 
Made of a special non-toxic material
Super fun! 
For more info: https://www.preventivevet.com/the-best-fetch-toy-for-dogs
Large size (large breeds, over 45 lbs) - approximately 9.5 ounces, 14" long, 1.5" diameter. Most popular color is CORAL RED.

Medium size (small-medium breeds, 10-45 lbs)- approximately 4 ounces, 10" long, 1" diameter. Most popular color is COBALT BLUE (easiest for dogs to see).
X-Small (toy breeds, under 10 lbs) - approximately 1 ounce, 6" long, 0.5" diameter
Please note that with the X-Small sticks you get TWO sticks for $19.99!
View full details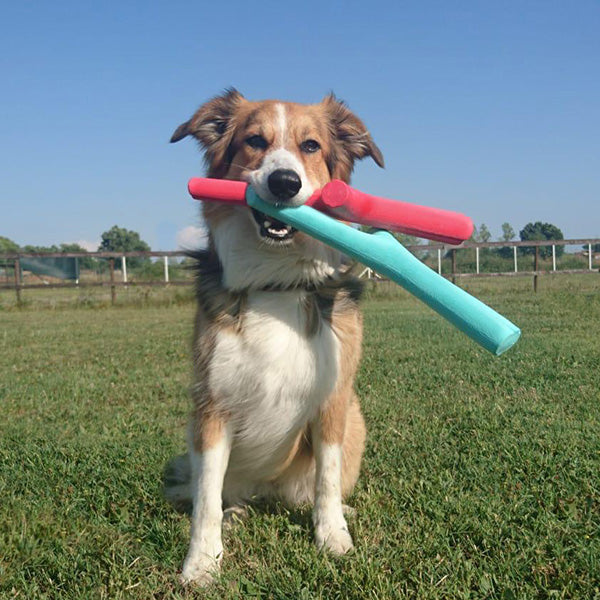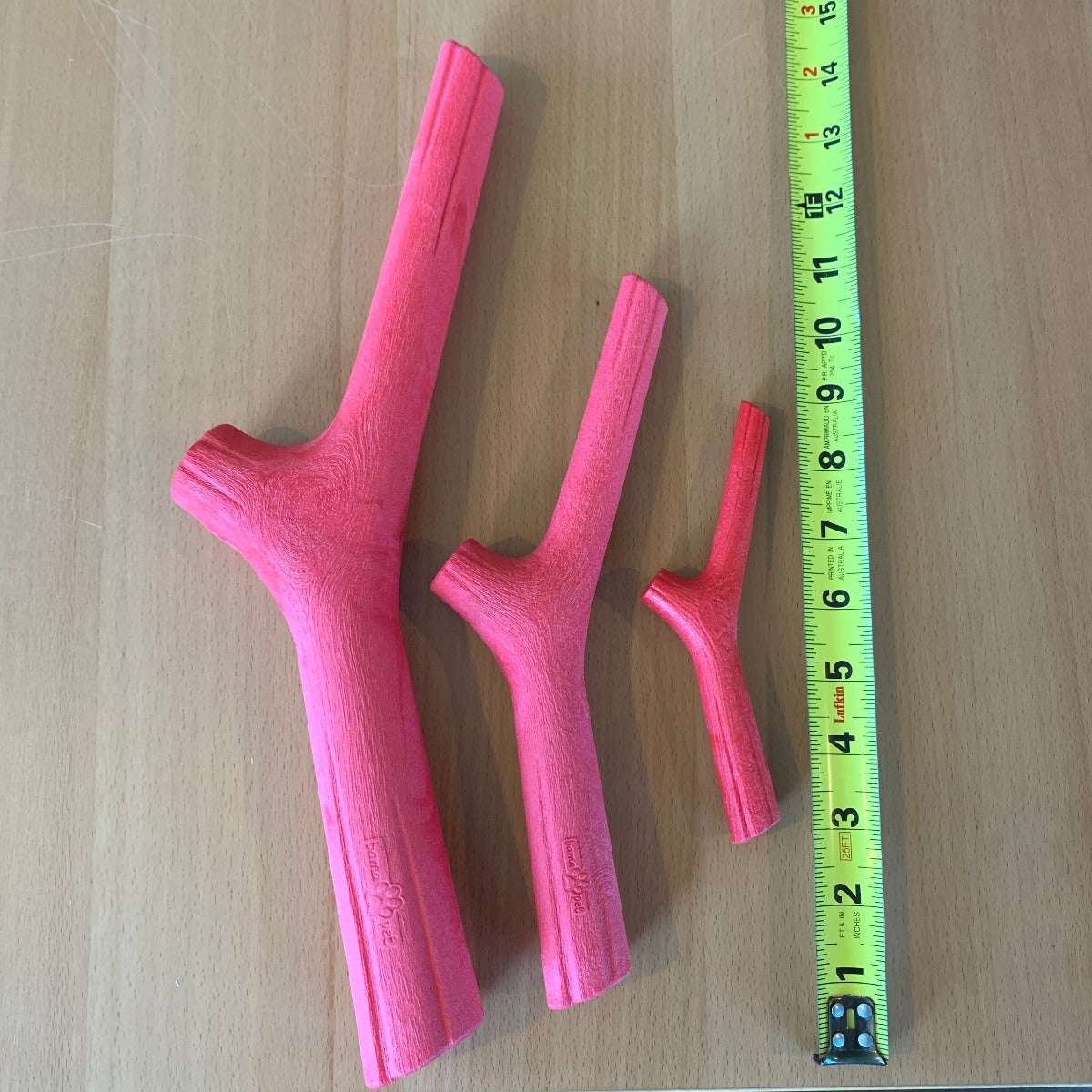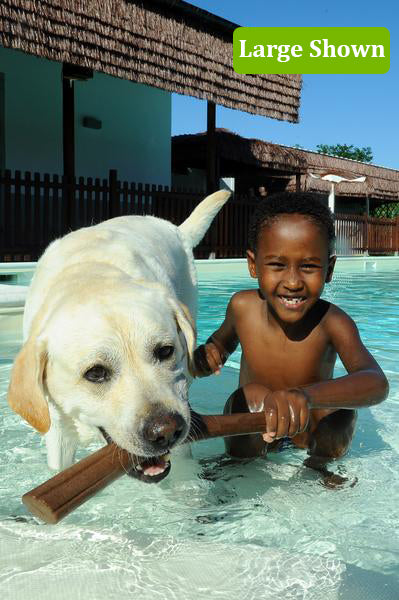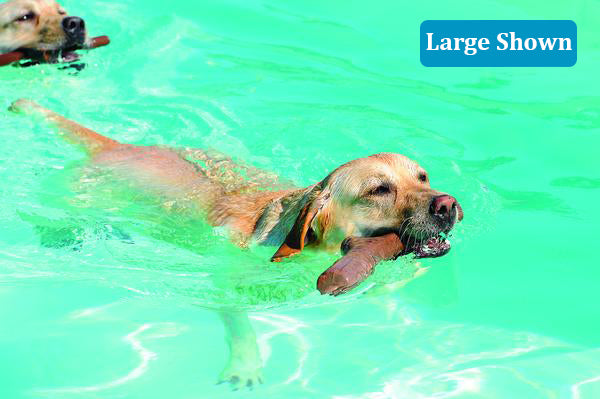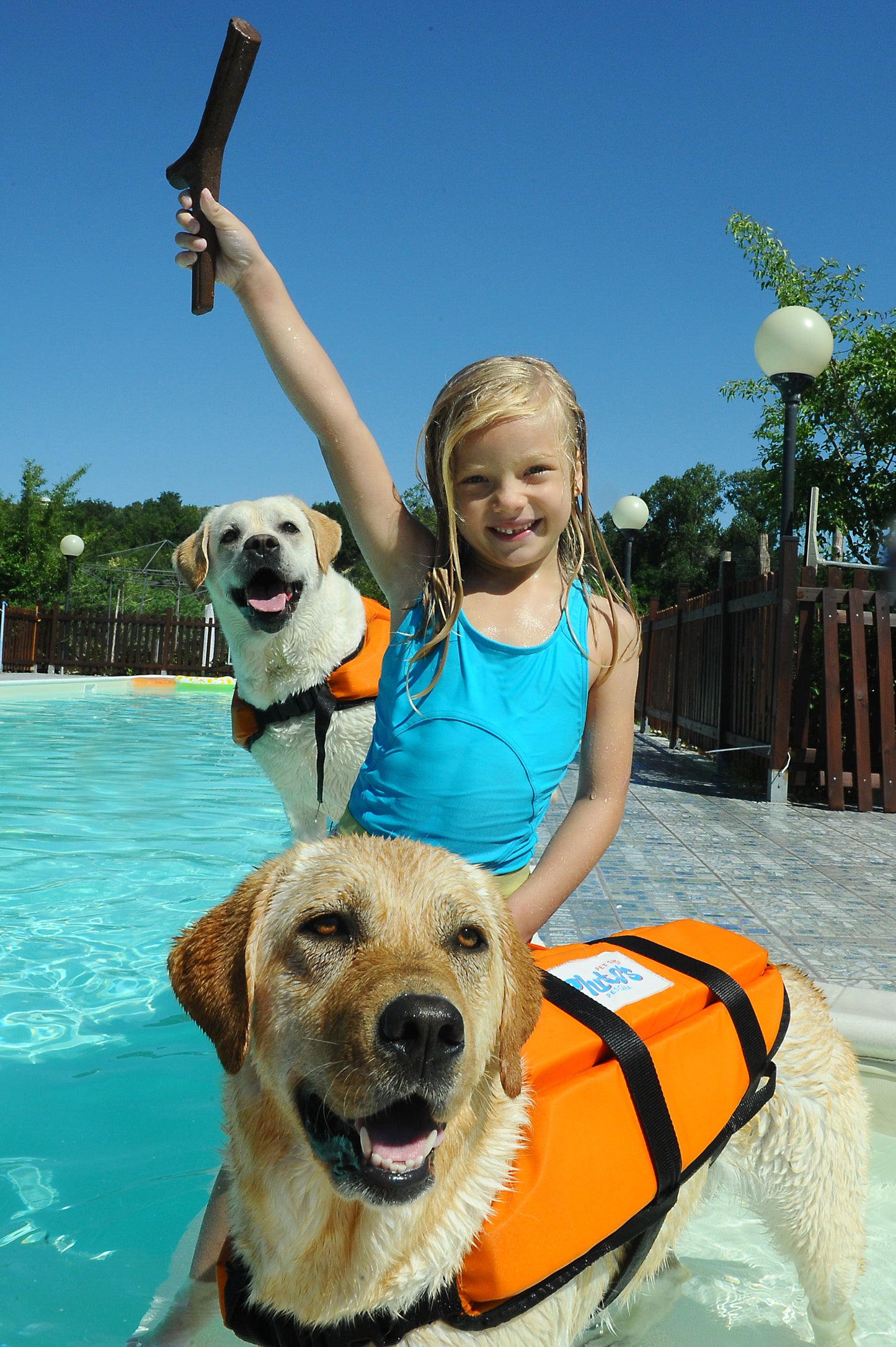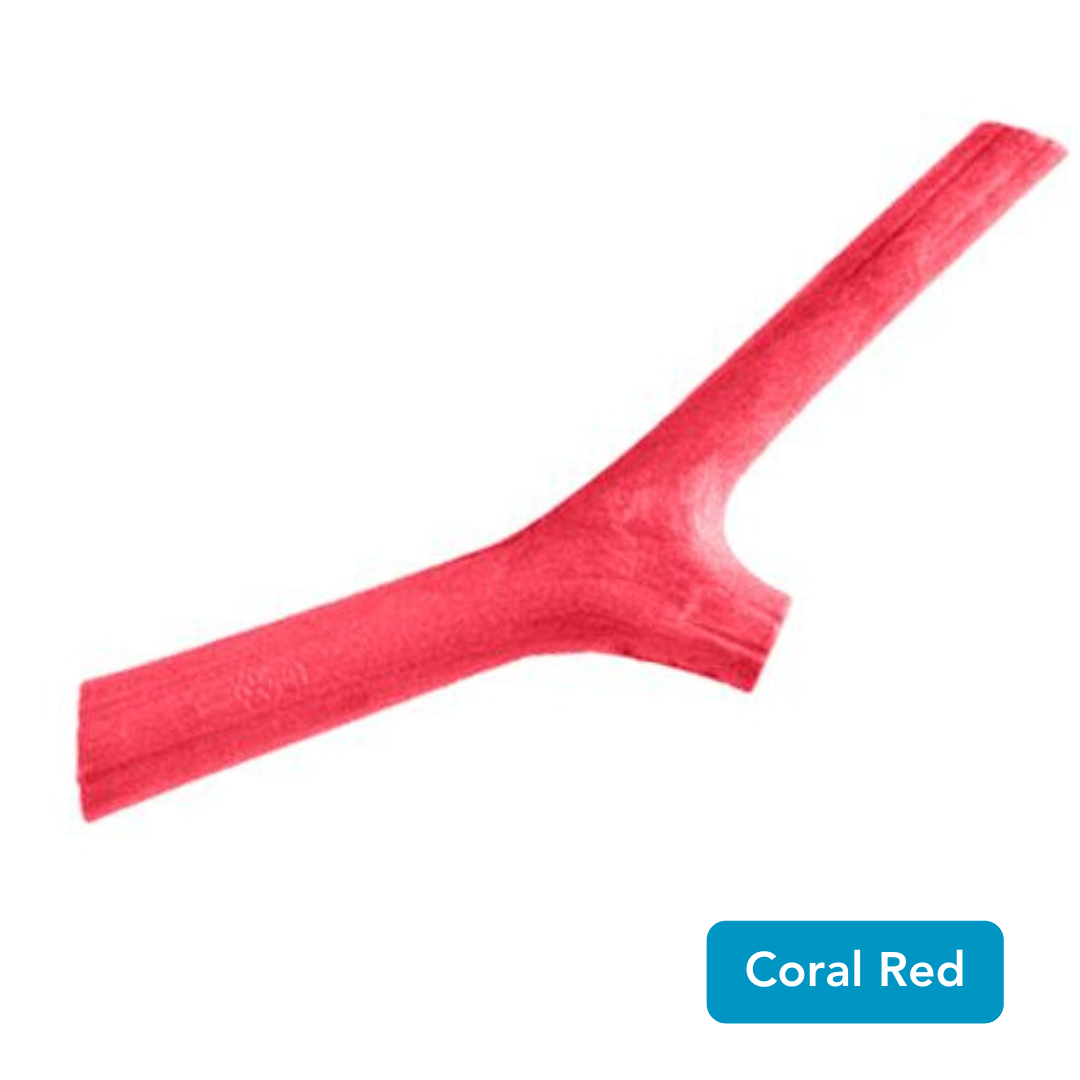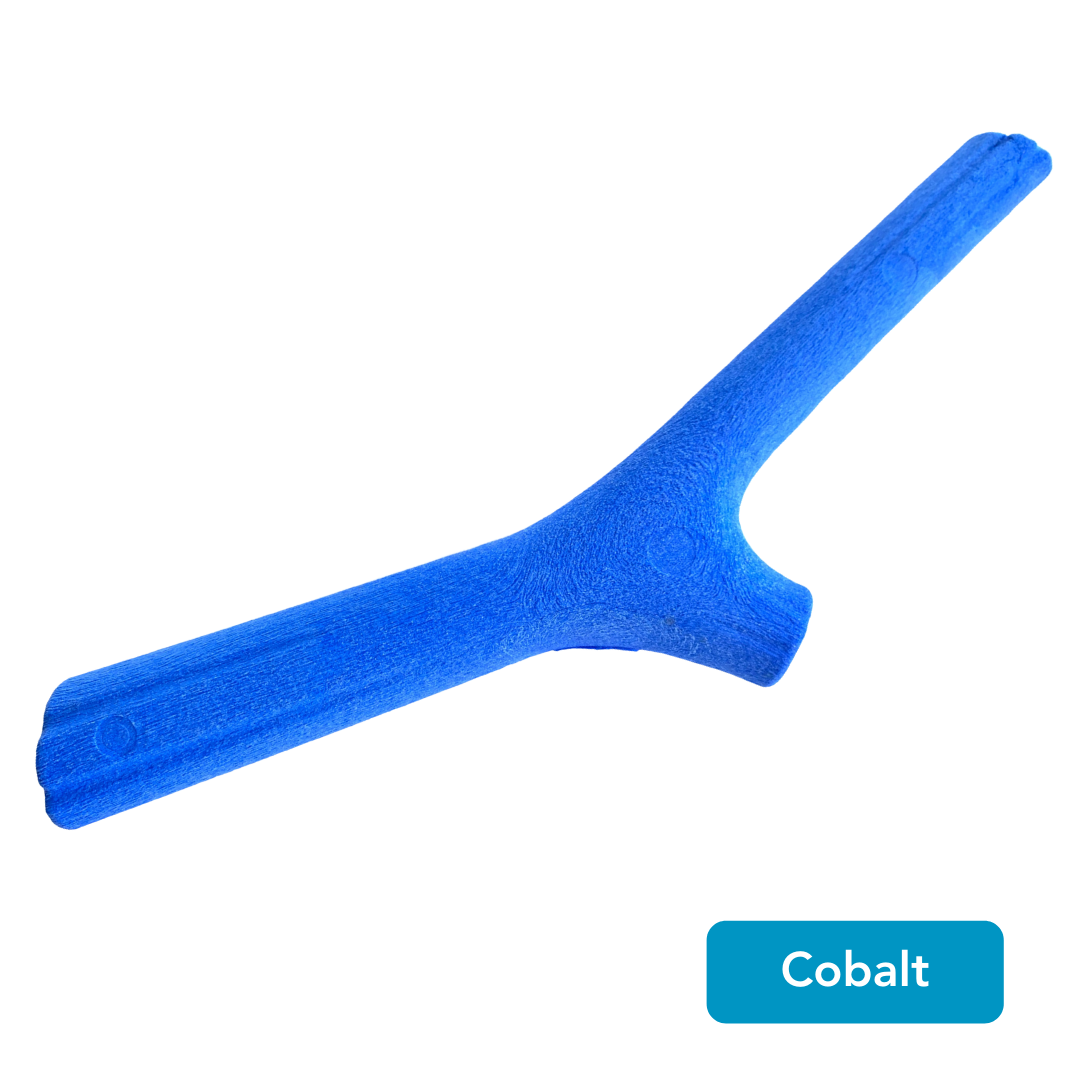 The Best Fetch Toy For Dogs