MWI Distinct Advantage: Box of 60 Dog Books (Health & Safety), pre-discounted 60% off
Trusted education to help your clients raise healthy, safe dogs.
Quickly make your clients aware of everything you wish you could tell them in the exam room, if only you had the time and they had the attention span! Send them home with a tool that will truly help them be the most educated client and best pet owner they can be and help bond them to you and your practice in the process.
Easily and reliably educate and raise your client's awareness of a range of important conditions, hazards, and other topics, including:
The dangers of xylitol, rodenticides, sago palms, and a host of other toxins
How sticks, bones, antlers, and other common chews and toys can hurt their dog
Steps to easily pet-proof their home
Tips to help them help their new dog avoid noise phobias related to fireworks, thunder, and other common triggers

 

(Just think ... fewer last minute "firework meds" calls on July 3rd!)
Awareness to help them prevent, or at least more quickly recognize, GDV, HBC, BDLD, and more
The importance of routine wellness visits, screening lab tests, and regular parasite prevention
"I've had my dog for four years now, but I wish I would have had this book when I first brought my puppy home! It is filled with so many helpful tips and useful information for dog owners. I showed it to my husband (he's grown up with dogs all his life) and even he learned a few things from the book."  Nancy R. — Dog Owner
Written by respected pet safety expert and veterinarian, Dr. Jason Nicholas ("The Preventive Vet"), 101 Essential Tips are insights he's gathered over years of veterinary practice and from talking with other veterinarians, trainers, and dog lovers.
 MSRP: $11.95
View full details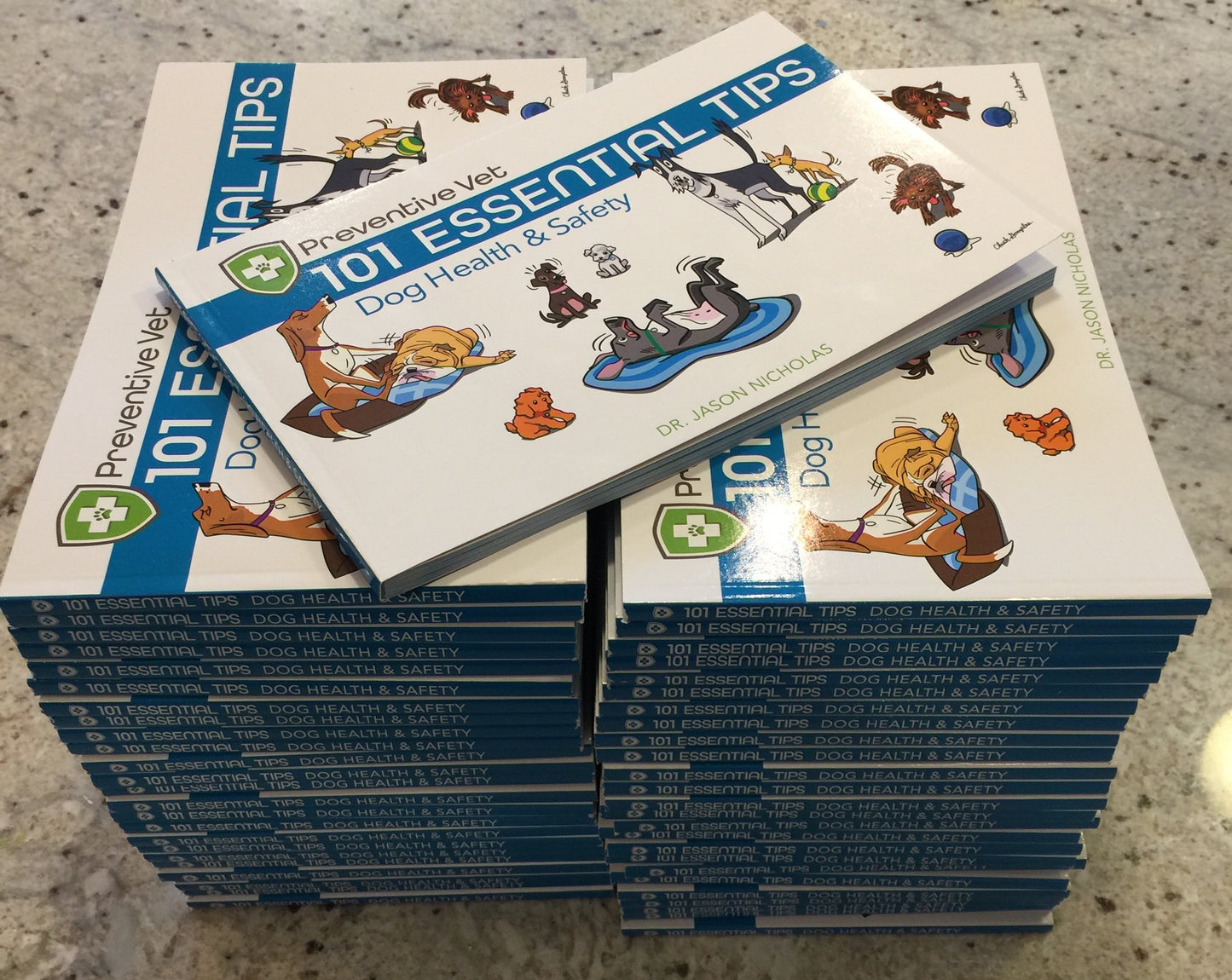 MWI Distinct Advantage: Box of 60 Dog Books (Health & Safety), pre-discounted 60% off