Cat Book Launch - Pre-Order Sale for Vets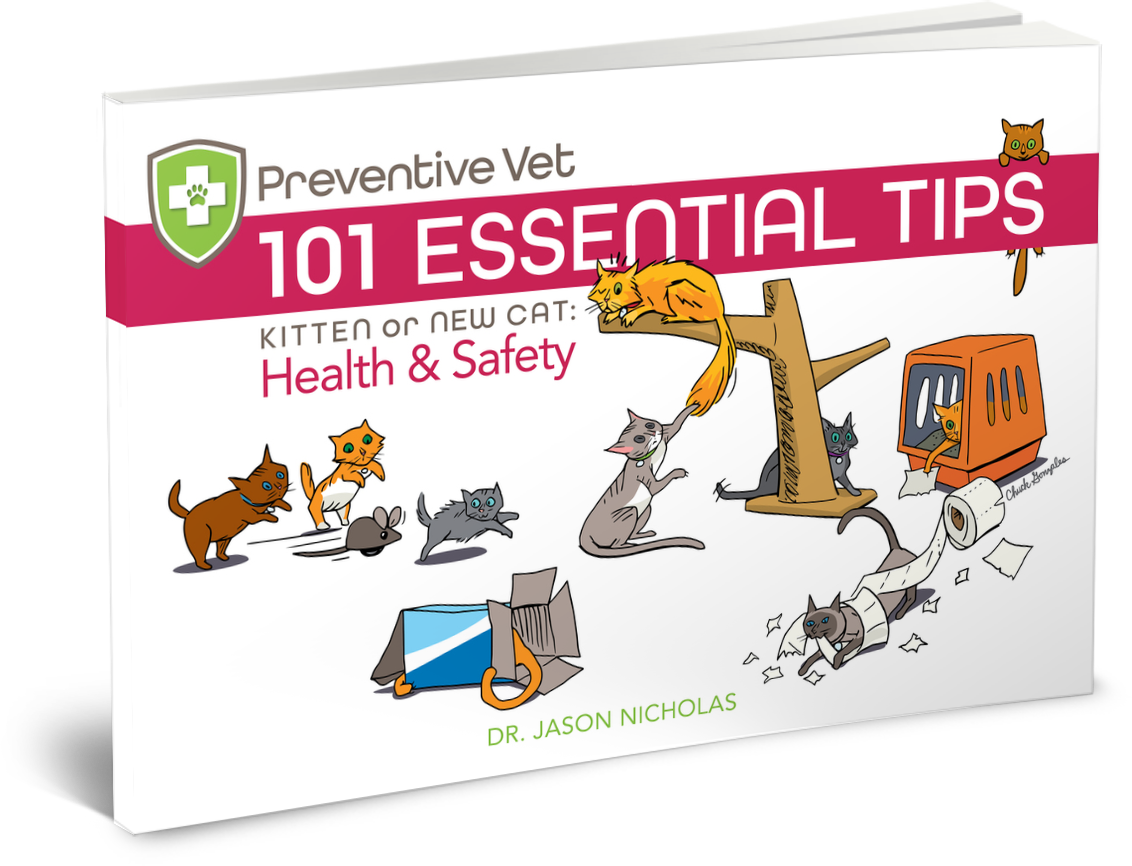 Everything You'd Tell Your Clients...
If You Had the Time
Now available for vet practices to pre-order at 60% off (just $3.98 per copy!)
Advanced Praise for 101 Essential Tips: Feline Edition
"One of my goals as a veterinary behaviorist is to provide education for pet owners about common problems such as inappropriate elimination or scratching, problems that may otherwise lead to surrender or euthanasia. This book does a fantastic job of addressing these behavior patterns in a fun and entertaining way, and will go a long way toward keeping cats in their homes for many years to come!!!"
Christopher Pachel, DVM, DACVB, CABC
"I am thrilled to have this book as an educational tool for our practice. The information is well researched, thorough, and well laid out in a fun and easy-to-read format. It's great to have all this information in one place, in a beautiful format to share with our clients. We have included Dr. Nicholas' dog book in all our new puppy packets, and look forward to sharing his cat book in all our new kitten packets too!"
Krissy Bussmann, DVM
"This book is the 'What to Expect When You're Expecting' book for cat parents! It accumulates all the practical stuff I have gathered over 20 years of practice that I wish I could teach my clients in a short annual exam. I love that it addresses not just medical, but behavioral advice to make your life with your cat the best it can be."
Amie Balandovich, DVM
---
---
Ways Vets Are Using 101 Essential Tips Client Ed Books in Practice
Puppy & Kitten Packs
Give your new puppy and kitten owners a wealth of awareness they need... and will appreciate!
Wellness Plan Sign-ups
Reward clients for investing in their pet's wellness… and your practice!
New Clients
Welcome and bond your new clients with a gift they'll appreciate... and talk about!
Resale
Sell the books to your clients and other local pet owners. Many who have been given a book purchase additional copies for friends and family at future visits.
Thank You Gifts
Show your appreciation to your VIP clients, those who refer friends and family, and other special clients.
Prize Giveaways
Offer a unique and enticing prize for social media marketing campaigns, open houses, community events, and more.
---
The Importance of Client Education to Your Practice
The 2011 Bayer Veterinary Care & Usage study uncovered several concerning changes and problems within the veterinary profession. Chief among them was the decline in pet owner vet visits.
While there are multiple contributing factors, the lack of pet-owner perception of the value and benefits of veterinary visits plays a large role. Fortunately, client education can play a large role in helping to reverse the trend, as highlighted in this excerpt (emphasis added) and chart, both from this excellent Veterinary Economics article:
"On a positive note, survey participants indicated that education can make a difference in the care they provide their pets. A large percentage of dog and cat owners said they would take their pet to the veterinarian more often if they really believed the pet needed exams more often, if it would help their pet live longer, and if they knew they could prevent problems and expensive treatment later."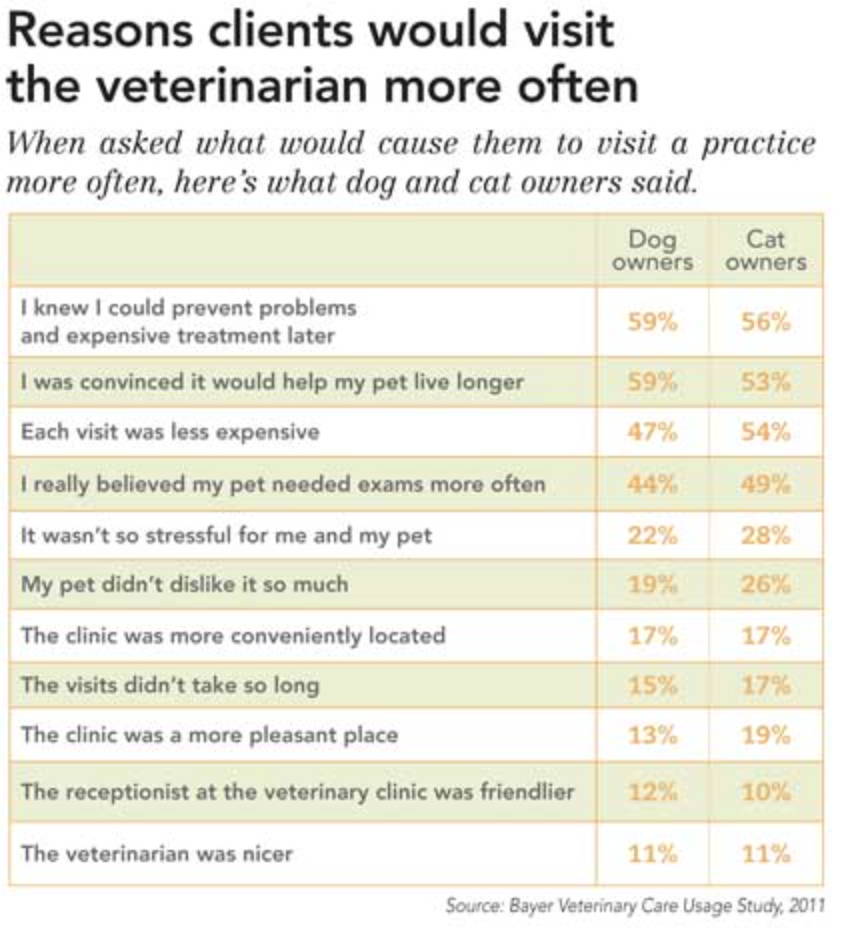 101 Essential Tips books help you do all of this... and more! Make client education easy, effective, and engaging for your clients, and your whole team!
---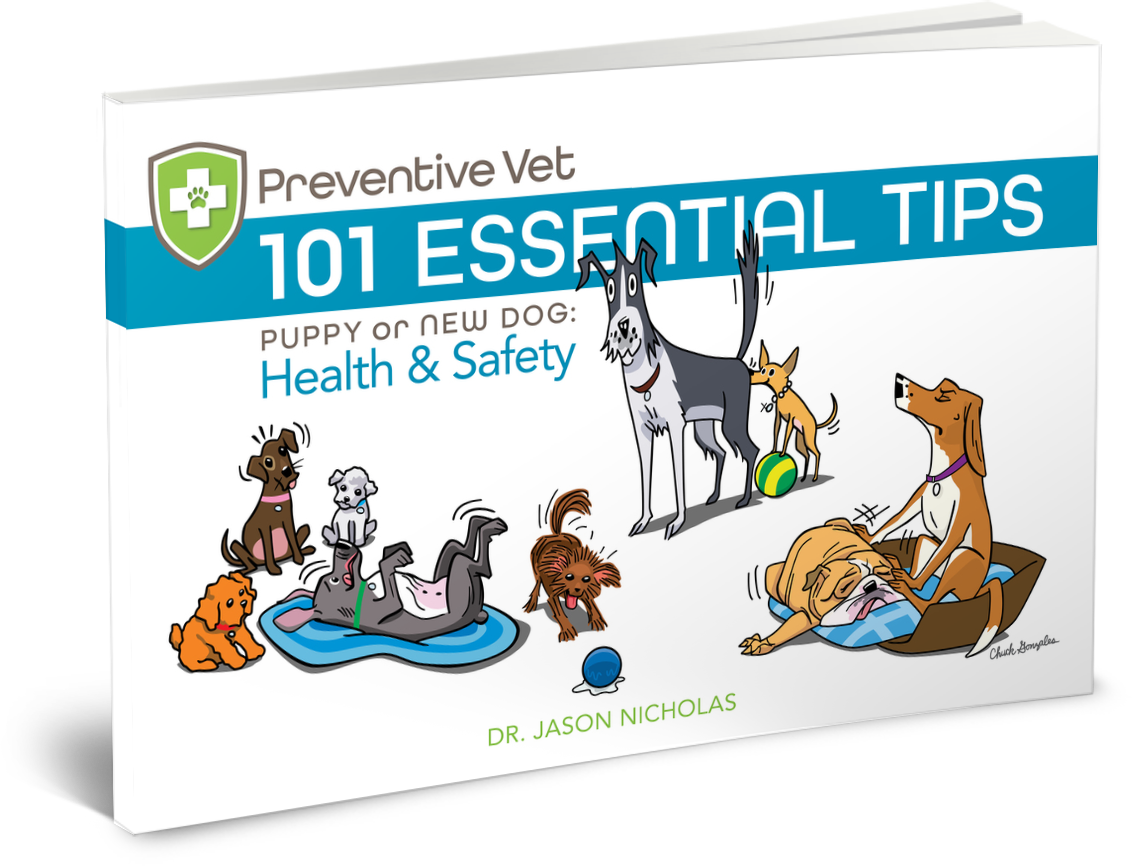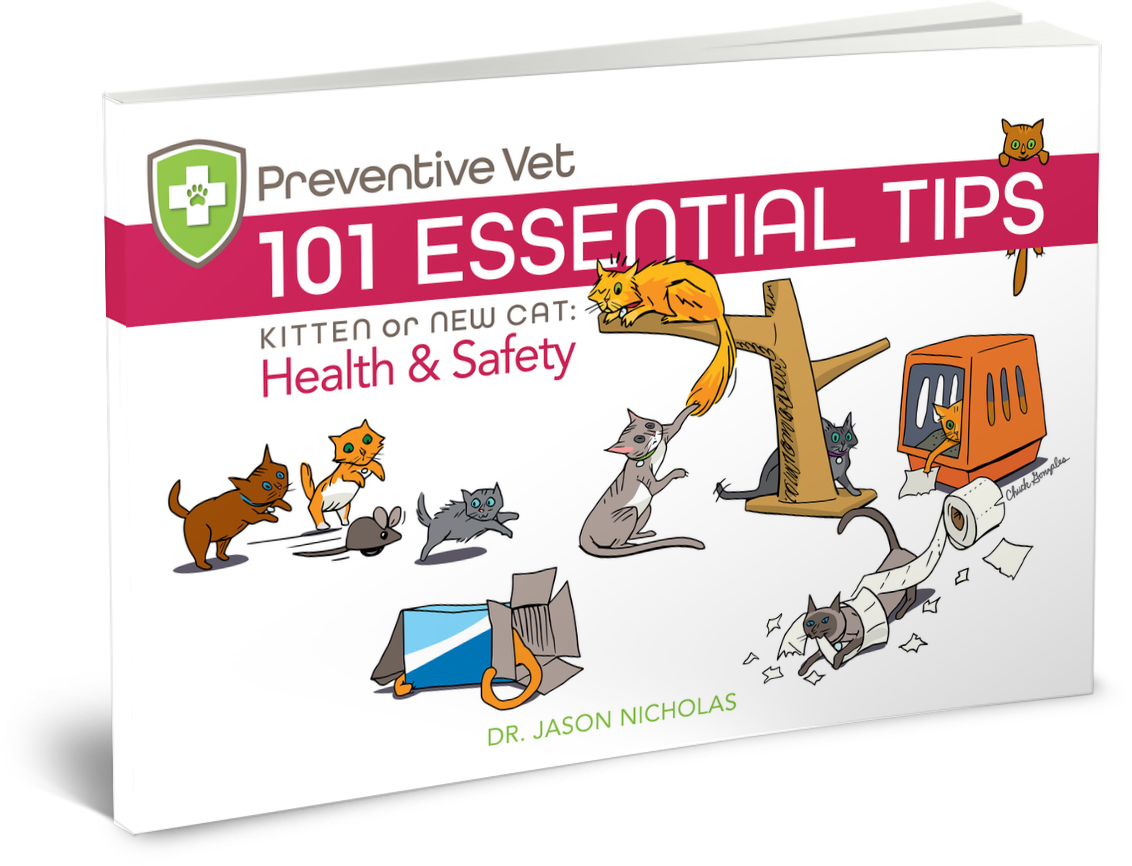 Reviews of 101 Essential Tips: Canine Edition
"My whole team was excited when we got our shipment of "101 Essential Tips!" We're including them as a special gift for clients who purchase our Puppy Wellness Packages, and have gotten great feedback from clients. The book is very easy to read, and is full of great information. It includes everything I wish I could tell a new pet owner during their first appointment, if only I had the time to spend the whole day with them!"
Tanya ten Broeke, DVM
"101 Essential Tips for Dogs has been a slam dunk at my clinic. We have had overwhelming positive responses to the information within the books and the fun illustrations. It is a well though-out and concise book highlighting the major safety and prevention aspects pet owners can expect with their beloved animals. I strongly encourage all small animal clinics to endorse these priceless books and experience the reaction from your clients. An educated client = long term relationship, compliance and most importantly, a healthy pet."
Abhi Mane, BVetMed
"101 Essential Tips" has been such a helpful addition to our puppy packs. This informative book packs so much knowledge into an easy to read format. New puppy parents are ripe for information and yet can't always process all they are hearing, so giving them a book that they can browse at home allows them to take in the information at their own rate. I love having a resource written by an experienced emergency vet that says everything I want to say, and the little stories sprinkled throughout really bring the lessons home."
Kristin Sulis, DVM
I've had my dog for four years now, but I wish I would have had this book when I first brought my puppy home! It is filled with so many helpful tips and useful information for dog owners. I showed it to my husband (he's grown up with dogs all his life) and even he learned a few things from the book."
Nancy R. - Dog Owner
"We have had multiple dogs, but it's been over 3 years since we have had a puppy. You never remember all the trials and tribulations of dealing with a puppy. I learned a lot about toxicities and disease prevention. I found this book so informative."
Jim N. - Dog Owner
"Your book taught me so much, things I never would've thought of. I've told family and friends about things I learned from the book and their comment was, "I didn't know that." These are dog owners. I truly believe every first time dog owner should have one of these books."
Mary Jane M. - Dog Owner
---
---
Got questions? Get in touch. We're Happy to Help!
Thanks! We've received your message and will be in touch soon!